Salt Flat Trading Co.
Regular price
Sale price
$8.25 USD
Unit price
per
Sale
Sold out
Garnierite is a common name for green nickel magnesium ores.  It is created by the lateric weathering of ultramafic rocks like serpentine in tropical environments.  It is named after the 19th century French geologist Jules Garnier, who researched samples from New Caledonia in the South Pacific.  Madagascan garnierite is often sold as green moonstone because it formed along fractures in a gray to beige feldspar.

It was once believed that if you held this green moonstone in your mouth during a full moon you would be able to see your future.

Said to contain the true essence of life. It is believed that whatever you wish to acquire, whether it be spiritual, emotional, or physical, you can write the intention down on a piece of paper and place it underneath Garnierite in a sacred place and you will receive it. Helps healing from trauma. Propels you forward on your soul path and empowers you to embrace your divine self.
Share
Dimensions

3 cm to 5 cm each

71 g / 2.6 oz
Care information

Most gemstones can be cleaned with water and mild detergent. Use a soft cloth or soft brush such as a baby brush or toothbrush with soft bristles to scrub them if necessary. Avoid scrubbing too hard and scratching the stone. Rinse and dry the stone with a soft, lint-free cloth. To add shine we suggest using a food grade silicone spray and buffing with a lint free cloth.
All of our gems and crystals are natural stone and may therefore have imperfections, blemishes, and variations. Please examine the product pictures carefully before making your purchase. Crystals and gems are in no way guaranteed to help, promote, heal, or cure any ailment either physical, mental, or spiritual. Healing powers listed are strictly anecdotal.
View full details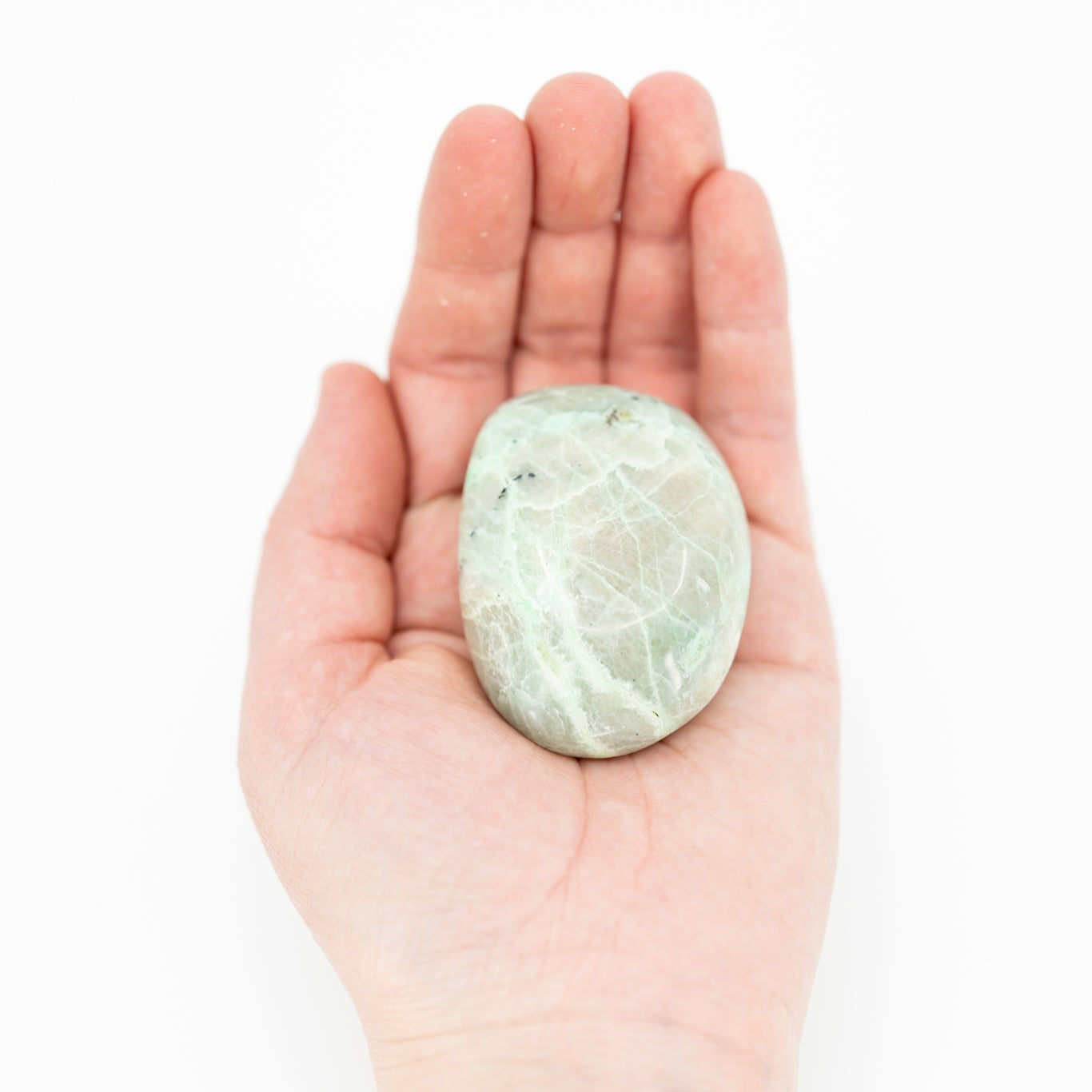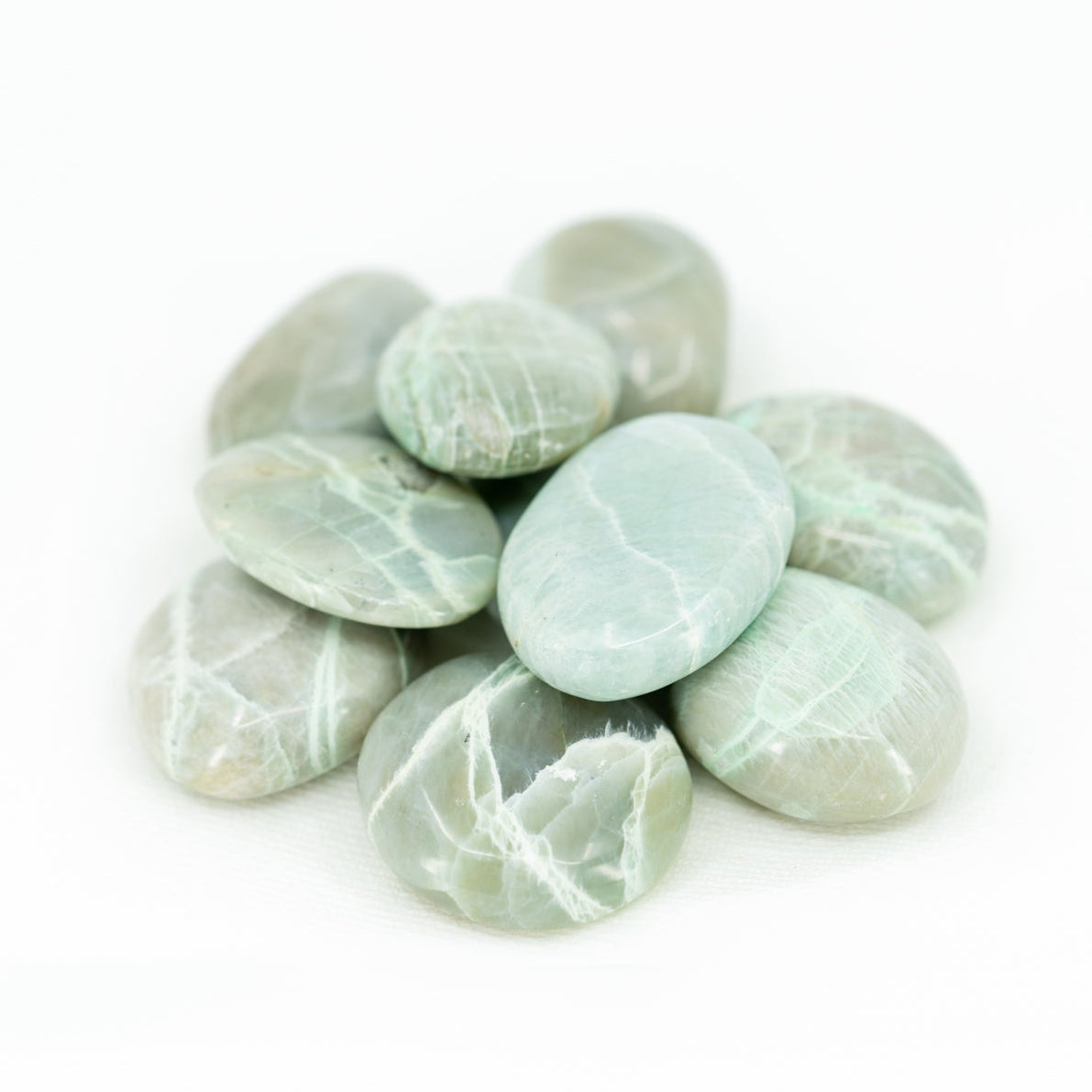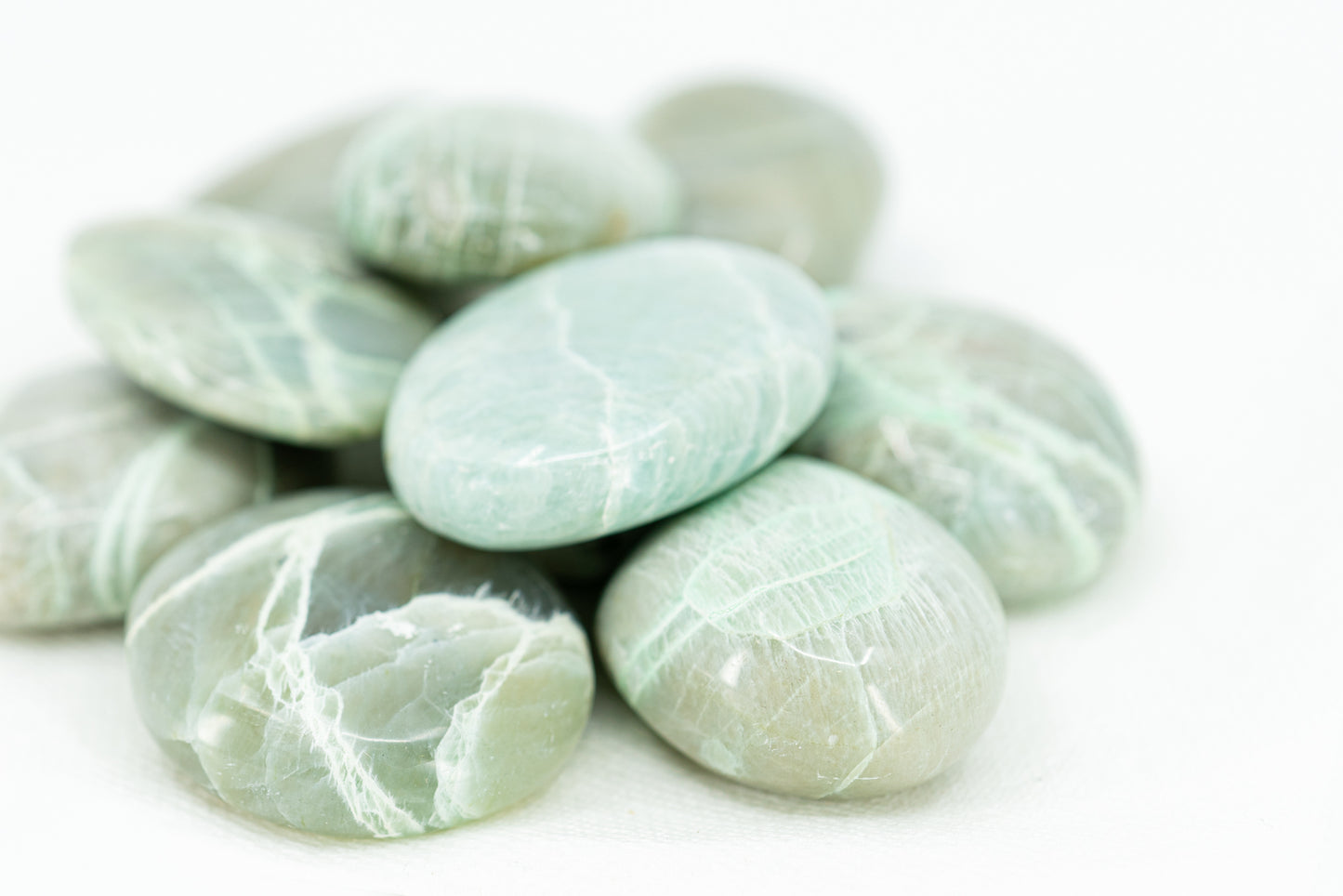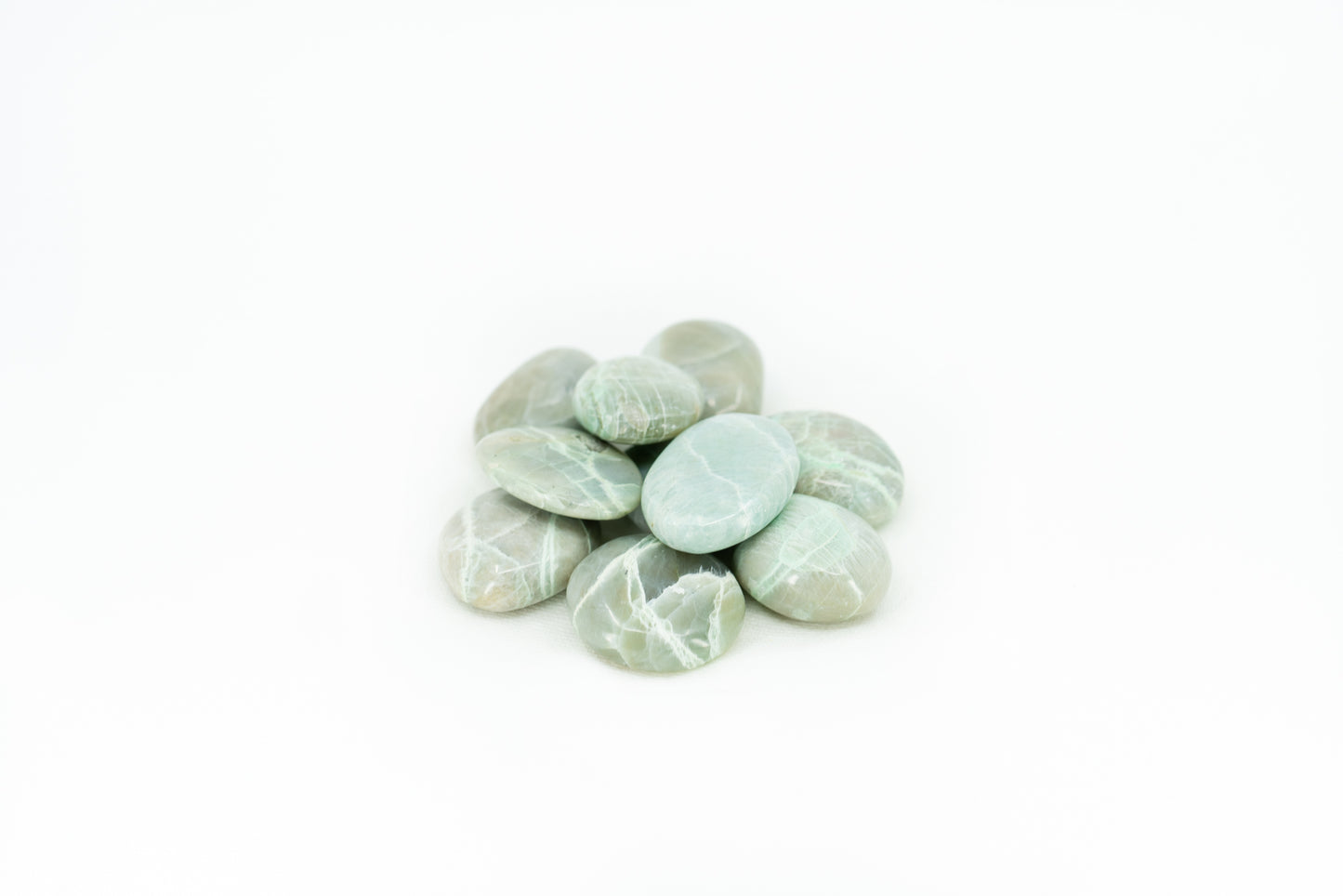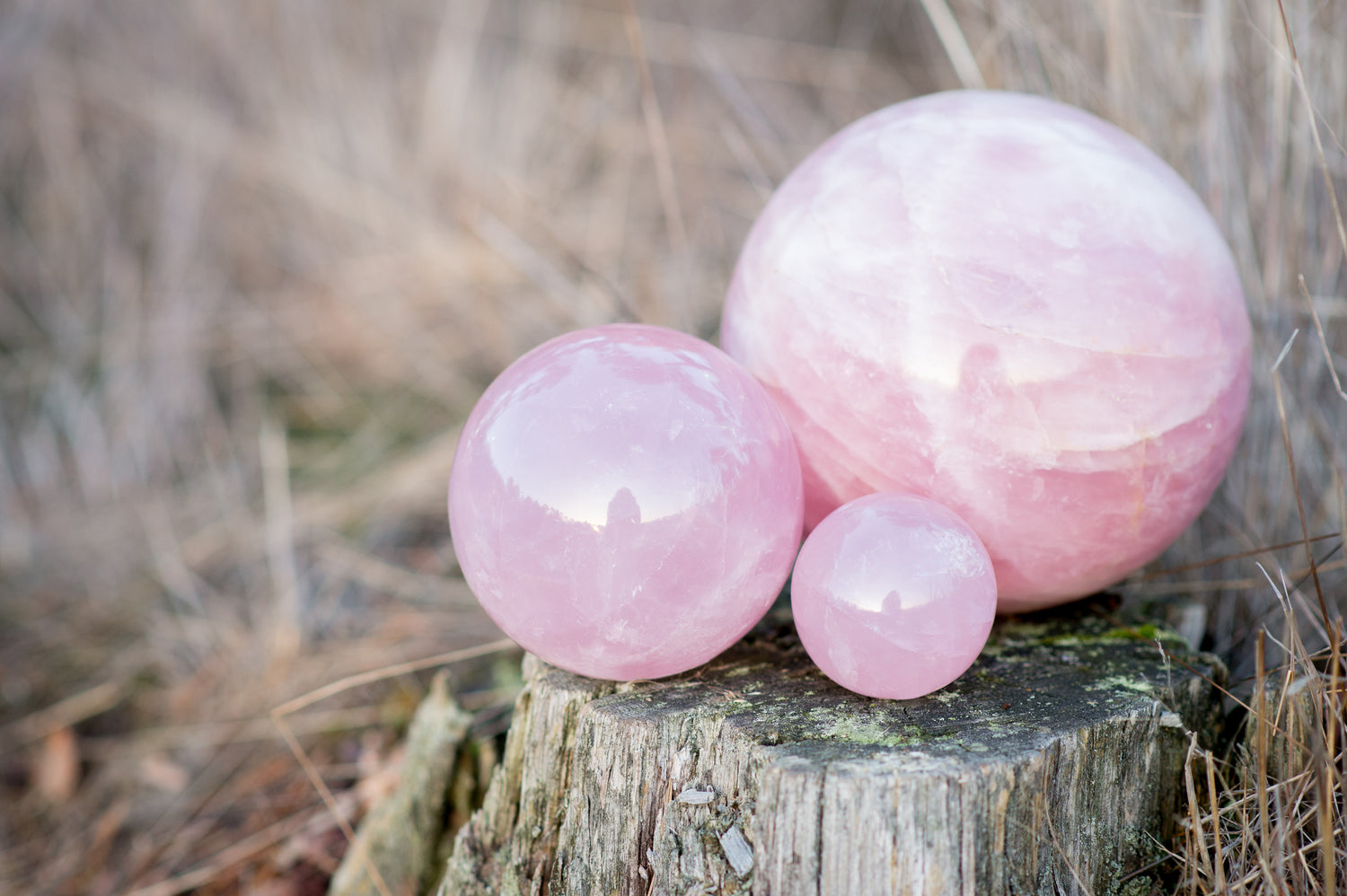 Atoms & Ions
Crystals are made up of atoms or ions arranged in a definite order and a definite structure. But how you arrange your crystals is all up to you!
Shop the Collection