Salt Flat Trading Co.
Regular price
Sale price
$8.25 USD
Unit price
per
Sale
Sold out
"Madagascan Agate" has been confusingly given to two different materials: a heated black, white, and red agate (commonly sold as sardonyx) and a naturally colored agate with muted colors. The latter is typically yellow, brown, or tan with touches of red, black, and white. It is also known as rainbow agate.

In the Epic of Gilgamesh, it was said that in the garden of the Gods, dewdrops were made of agate. The Celts associated it to Ceridwen or Kerridwen, Goddess of death and fertility. And in ancient China, it was believed that agate came from the brain of a fossilized horse.

Since these stones are born of fire it is said they bring passion in creative ways and aid universal understanding, allowing us to find a deeper meaning to life. Madagascan agate is also know to have a slow, steady stabilizing effect on health, healing wounds whether they are physical, mental, emotional, or spiritual. Agate is a stone reminder to be loving and compassionate in all of our actions.
Share
Dimensions

3 cm to 4 cm each

50 g / 1.8 oz
Chakra

Sacral, Solar Plexis, and Third Eye
Care information

Most gemstones can be cleaned with water and mild detergent. Use a soft cloth or soft brush such as a baby brush or toothbrush with soft bristles to scrub them if necessary. Avoid scrubbing too hard and scratching the stone. Rinse and dry the stone with a soft, lint-free cloth. To add shine we suggest using a food grade silicone spray and buffing with a lint free cloth.
All of our gems and crystals are natural stone and may therefore have imperfections, blemishes, and variations. Please examine the product pictures carefully before making your purchase. Crystals and gems are in no way guaranteed to help, promote, heal, or cure any ailment either physical, mental, or spiritual. Healing powers listed are strictly anecdotal.
View full details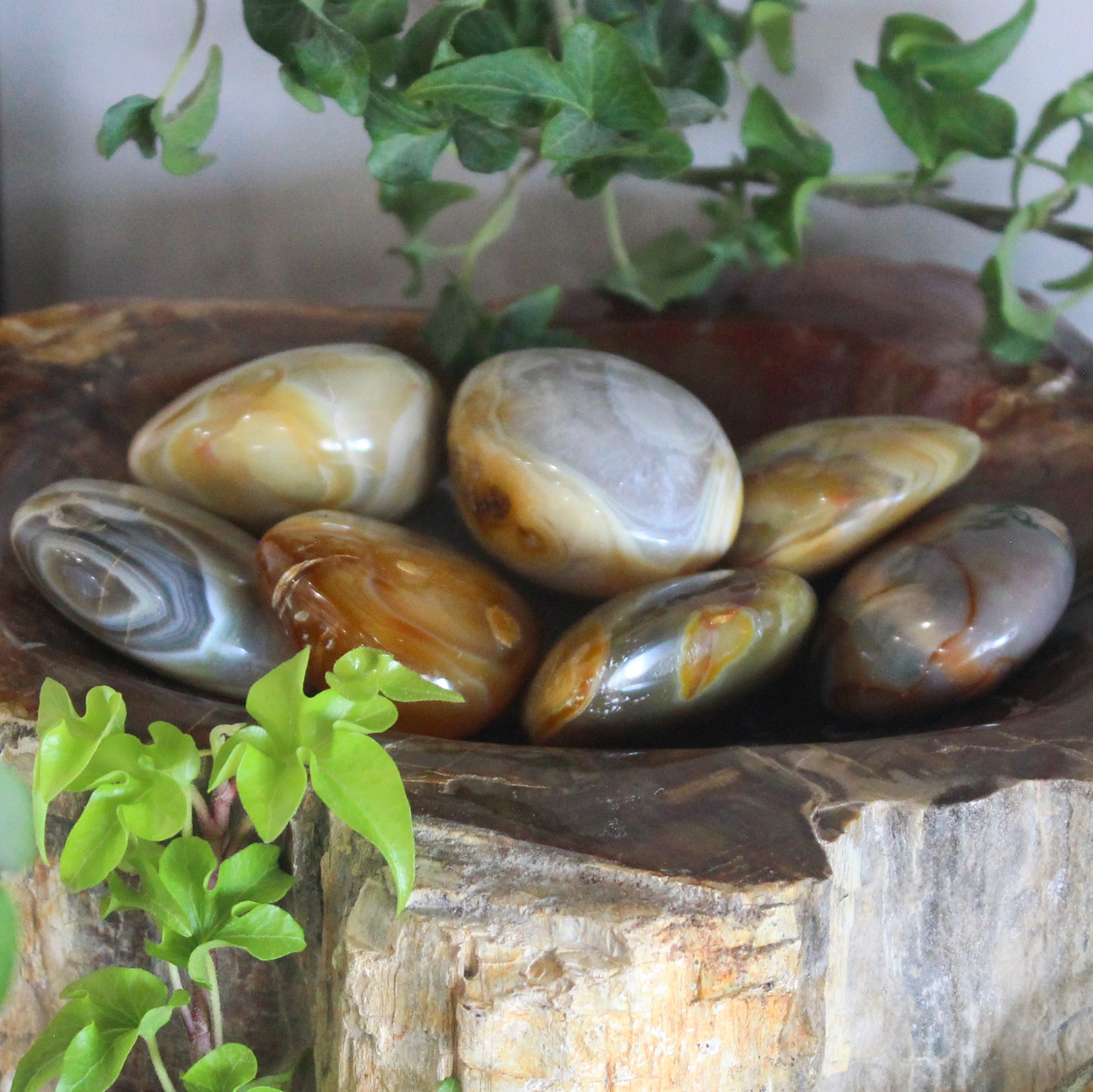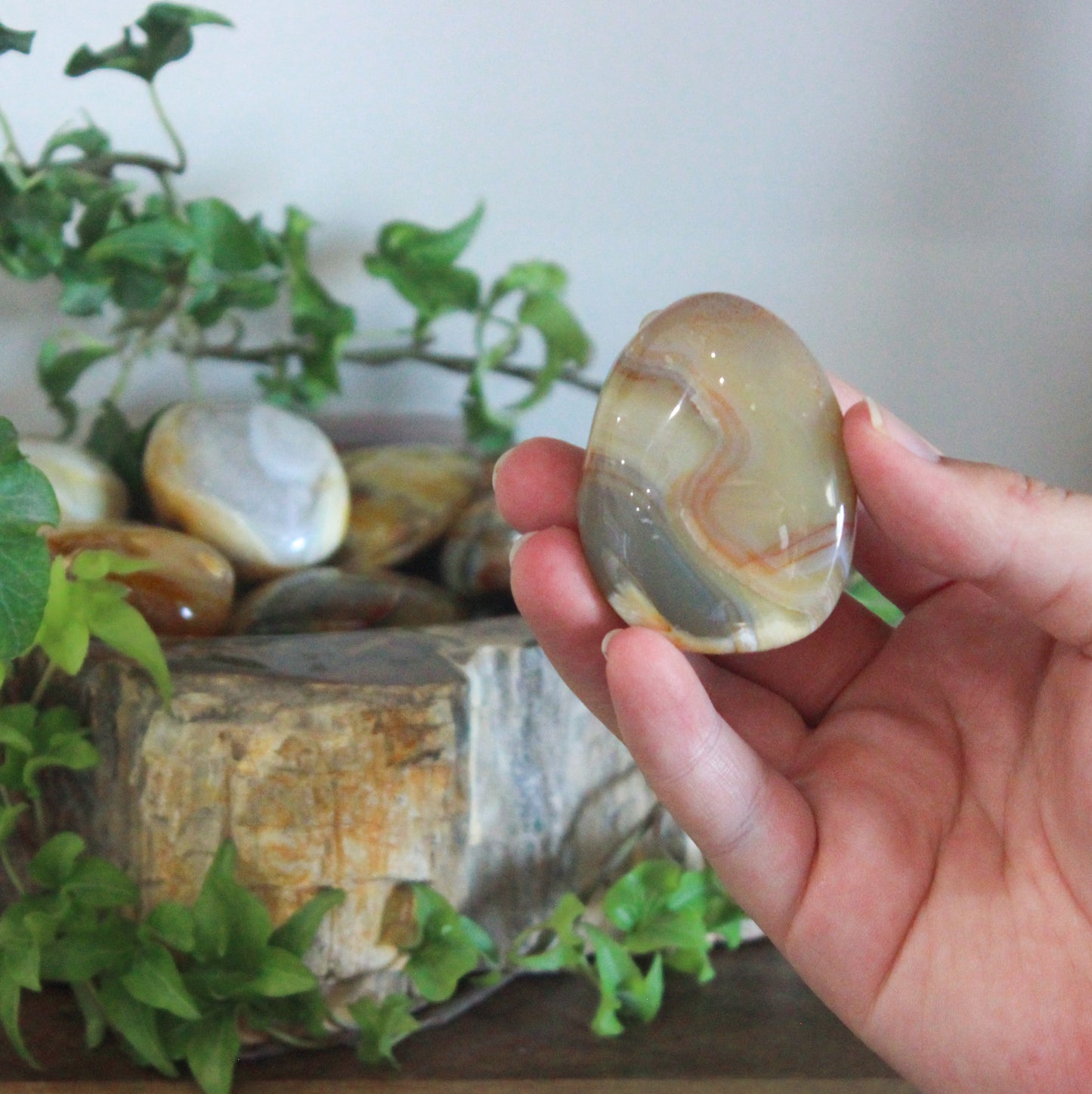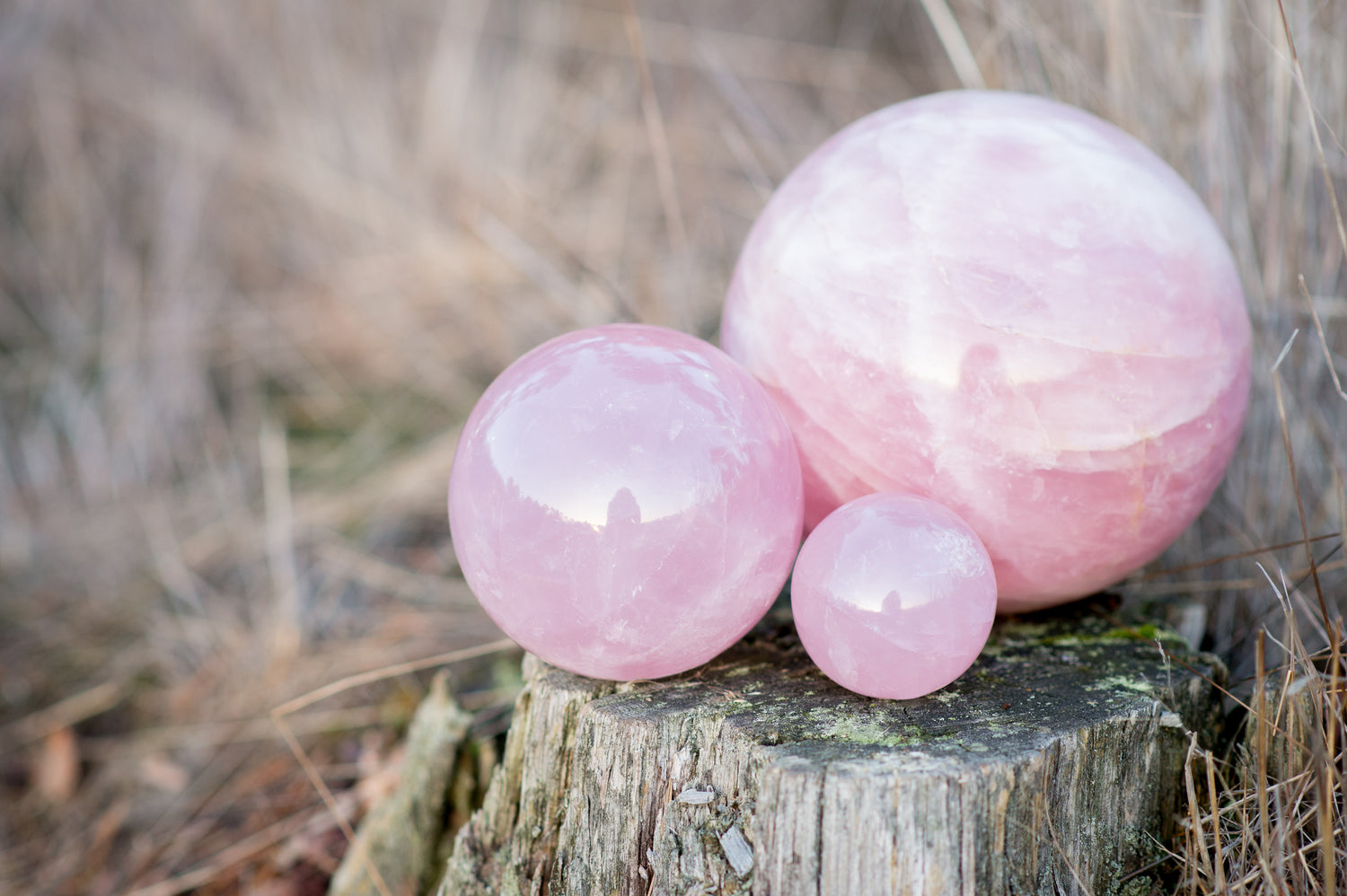 Atoms & Ions
Crystals are made up of atoms or ions arranged in a definite order and a definite structure. But how you arrange your crystals is all up to you!
Shop the Collection